No Matter What You're Facing…Sunday's Coming!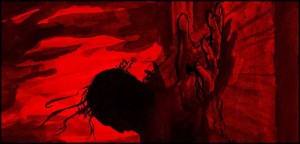 "On the day we call Good Friday, God defeated sin, routed death, triumphed over Satan, and got his family back. Because of the cross I have hope. If God can wrest such triumph out of the jaws of apparent defeat, can draw strength from a moment of ultimate weakness, what might God do with the apparent failures and hardships of my own life? The fatally wounded healer came back on Easter, the day that gives us a sneak preview of how all history will look from the vantage point of eternity, when every scar, every hurt, every disappointment will be seen in a different light. Our faith begins where it might have seemed to end. Between the cross and the empty tomb hovers the promise of history: hope for the world and hope for each one of us who live in it." -Phillip Yancy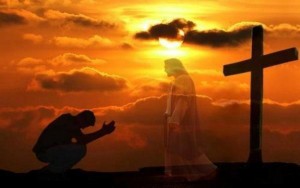 You see, in matters of love you can't send someone else – you have to go yourself! This is the true gospel – that God is relentlessly pursuing you with his love. This is why God stepped into human history as a man. This is why Jesus, God Himself, walked among us because in matters of love you have to go yourself! Jesus came to us,engaged us and pursued us. He bled for all mankind sacrificing Himself to set us free, to set the record straight and to pave the way for relationship with God Himself – because He loves us that much! [Continue Reading...]
It's About The Journey!
Have you ever experienced the blunt force trauma of life?
Have you ever been in a desperate place, where you never thought you would be able to hope again, breath again, believe again or recover?
Do you want to stop "just existing" and live fully alive?
There is an epic battle going on for your heart and God is pursuing you. When God takes us on a journey to help us re-discover who we really are in Him, a significant part of that process is discovering our heart. Finding the real and true heart He placed inside of us.
The challenge God faces in rescuing us is we have no idea how captive we are and how desperate we are. Rescuing the human heart is the hardest mission in the world. He is after our hearts!
Tim Young
I know all to well the impact of loosing one's balance on the beams of prosperity, power, and position.
My own failure to recognize the warning signs cost me my marriage and more. Step into my story and discover what happens when a life has a head on collision with a broken world!
I am a father, author, teacher, speaker and the founder of Heartstone Journey. I am a committed follower of Jesus Christ who has made it my life's mission to see all who are hurting, lost, or disillusioned, find their redemption and restoration from a God who can, and will, rebuild the lost dreams of their fallen hearts. To help people live courageously from their hearts!
I am the author of the book, Heartstone: A Journey out of the midnight of my soul.
On The Air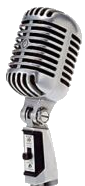 I had the honor of being a guest on a Fire Press Radio podcast with missionary to Peru and author Steve Bremner. Join our conversation as we walk through places in Heartstone.
Click to listen
Podcast: Play in new window | Download
Explore
Top Articles
If you are new to Heartstone Journey, you might want to start with the top monthly articles. Here are the top three in each category:
Life

Faith

Journal

Leadership

Community

Motivating Articles
I write on my personal thoughts (Journal), Faith, Leadership, Life and Community. I occasionally throw in some other stuff that I think you might find interesting from time to time.
Life can often present us with circumstances we never anticipated. The unfortunate truth is that we all have to navigate these difficult seasons with little understanding, not much experience, and a willingness to learn more about ourselves than we wanted to know. This is my personal blog and its focused on a journey we are all too familiar with, the journey of life!